Best Shop Fitting for the Perfect Decoration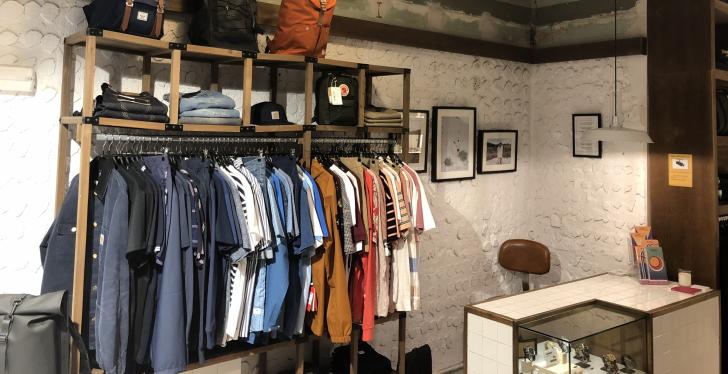 How the decoration of retail stores can influence your level of sales? Undoubtedly the senses play an important role in physical stores.
When we talk about decoration, interior design, etc. we generally imagine visual aspects. But we want to share with you some data that shows that the decoration of a store has to be approached in a global way, taking into account all the senses. Here you can find out more for the best shop fittings.
Shopping can be a designed experience
Several years ago we remember going to a fashion store looking for some shirts, and it literally felt like walking into a VIP party. The atmosphere was dark, with loud DJ music, and all the workers in the store looked like walking mannequins.
Shop decoration
But what we remember most is that the dressing rooms had a small, porthole-type light. And for some reason, the dim lighting made the clothes look great.
While the shirt we bought looked good days later, in the store it looked much better. Why is this happening?
Decoration in stores: everything is a matter of perception
Do you think poor lighting, exposed beams, and a cellar environment are bad?
As ironic as it may sound, some sources indicate that if your goal is to make people feel like they are buying at a great price, this setting can help you sell more.
We remember that on a vacation we accompanied my wife to a famous store, and it was incredible that because it was a sale season, the clothes were placed in clothing volcanoes.
It was a bit strange to me, because the store has a reputation for being chic. But all the girls were huddled around those volcanoes, almost fighting over their favorite garment.
The queues to pay were endless. That time we realized that having messy clothes makes products feel more accessible, and it was working.
In contrast, when it's not the sale season, high-end stores have to cultivate a different climate. The decoration of high-priced product stores should create an atmosphere that reflects exclusivity.
If you realize, in the sales of physical stores, this is all a matter of perception.
The advantage of physical stores over online stores
Roger Dooley mentions that online sales will continue to grow and make shopping increasingly convenient and easy.But physical stores have a great advantage: their ability to seduce the 5 senses of customers. Definitely buying a shirt or a blouse, it is easier if it is done online, through the screen of your smartphone.
But in a physical store, you can feel the texture, you can see the quality of the fabric , you can be sure that this is the size you are looking for, or the scent you want.
Store decoration: Seducing the senses to sell more
We want to share with you some ideas on how to increase sales by stimulating the 5 senses:
The view:
Seducing through sight is not limited to the product you want to sell, but to the environment that surrounds it. Do you want the client to perceive variety or exclusivity? Both characteristics are valid, but it is good that you define which is the characteristic that will help you the most to sell.