Five Most Expensive Places to Buy Property in Portugal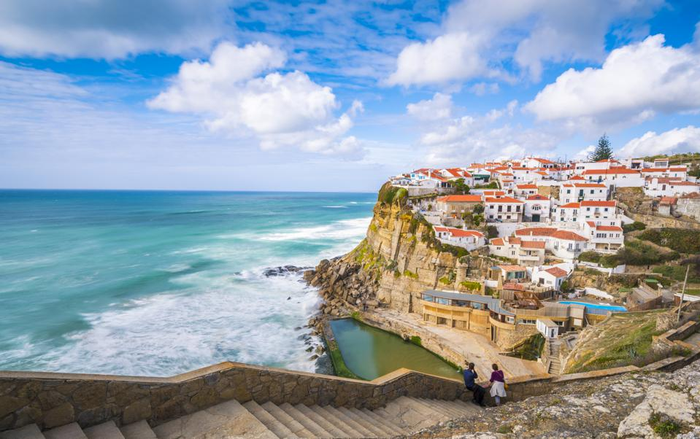 As a country with 1,793 kilometres of coastline and plenty of gorgeous properties to choose from, it's no wonder Portugal is a popular place to search for real estate. Packed full of peaceful, pristine shoreline and energetic, thriving cities, Portugal has a bit of something for everyone.
The country welcomes foreign investors, as they grant a 5-year residency permit to any non-EU citizens that purchase a property worth at least €500,000. This permit allows holders to study or work as well as travel to Schengen countries with the option of applying for permanent residency after five years.
So, if you're in the market for a high-end home in Portugal, here are the most expensive places to buy property.
Lisboa (€541,750)
It comes as no surprise that Portugal's captivating capital city of Lisbon is home to the most expensive pieces of real estate in the country. Close to the spectacular Algarve beaches and an international airport, Lisbon is full of great transport connections and features gorgeous architecture situated on several hills.
There is no shortage of things to do in Lisbon either, from designer shopping and fancy wining and dining to traditional fardo bars and modern architecture. Alongside the amazing culture, Lisbon is plentiful with job opportunities. Whether you're interested in busy city life or spending long days at the beach, Lisbon is an ideal location for all types of people.
As one of the most popular holiday destinations in Portugal thanks to its international airport being the closest to the Algarve, properties in Faro come with a hefty price tag attached. The breath-taking southern coastline of Portugal is dotted with scenic fishing towns in addition to its unbeatable Mediterranean climate.
The long summers of the capital of the Algarve are enjoyed by residents and tourists alike, with the main employment opportunities being linked to tourism. Between the alluring weather, unbeatable geographical features, and mixture of busy and relaxed areas, Faro is a supremely popular place for people of all ages to live.
Ilha Da Madeira (€312,750)
The magnificent island of Madeira, also known as the "Pearl of the Atlantic", is famous for its amazing wines, stunning mountain walks, and outstanding views of nature. The 60-kilometre-long island oozes quiet charm and a laid-back feel without being oversaturated with residents and tourists.
The short commutes, lack of tolls, and lower cost of living compared to the mainland all draw people in to buying property here. This is in addition to the fantastic climate with as much as 3300 hours of sunshine per year, some of Europe's best waves, and year-round water activities like sailing, surfing, diving, snorkelling, and fishing.
Another city in Portugal with world-famous wines and an international airport is Porto, one of the more northern cities in the country seated along the Douro River. Known for being the birthplace of port wine, with steep, cobbled alleyways reminiscent of Wales, and lively, colourful buildings along the waterfront, the city has rich history and culture as well as plenty of upscale neighbourhoods. It also boasts a highly efficient public transport system with effortless travel to Spain, while being one of the safest cities to live in Portugal.
With astonishing views of the Atlantic, Foz fo Douro is a fancy, calm area on the seaside with easy access to plenty of beautiful beaches. You can also find the bustling neighbourhood of Riberia along the riverside, close to the infamous port wine cellars. No matter where you choose, Porto is a fabulous place to live.
The sixth-largest city in Portugal is settled along the banks of the Sado River, contributing to it the seat of the country's fishing industry for well over a hundred years. Setúbal is perfect for anyone looking to work in Lisbon and save a bit of money at the same time, as the city is a mere 50 kilometres from the capital.
Surrounded by mountains on one side and gorgeous beaches on the other, this colourful port city is nestled next to the exquisite, unspoiled natural beauty of the Parque Natural da Arrábida. For wonderful waterfronts, excellent infrastructure, and raw character, check out properties in the historic industrial town of Setúbal.