Free Telugu action-drama films all the time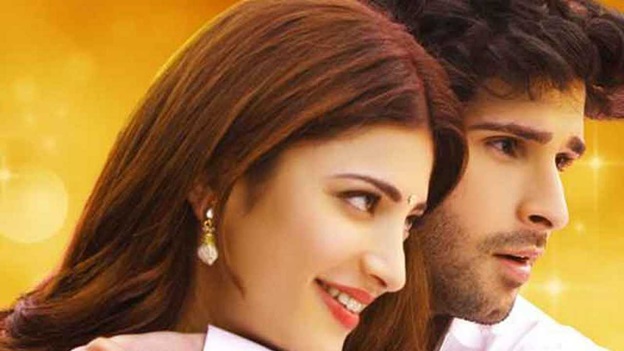 RamayyaVasthavayya is a south indiantelugu film written and directed by Harish Shankar. It is an action comedy film with a dramatic story and romantic touch to it. It is one of the best commercial movies to watch for some entertaining time to spend with your loved ones. It is one of the free telugu action drama films all the time and you can watch movies free online. This is one of the best commercial hits of tollywood's famous actor Jr. NTR. It is a must watch film if you are a fan of Jr. NTR's acting.
Cast and Crew:
Actor: NTR
Actress: Samantha Akkineni
Other actors: Sruthi Hasan, P. Ravi Shankar, Rao Ramesh
Director: Harish Shankar
Art Director: Brahma Kadali
Banner: Sri Venkateswara Creations
Producer: Dil Raju
Music: S. Thaman
Cinematography: Chota K. Naidu
Editing: Gautham Raju
Story By: Harish Shankar
Screenplay by: Satish Vegesna, Ramesh Reddy
Other information:
Runtime: 159 minutes
Release date: 11 October 2013
Genre: Action, Drama
Budget: ₹40 crore
Box Office: est. ₹30.9 crore
Story line:
The story begins with Nandu, an energetic young individual living with his father spends a lot of time enjoying with his friends. One fine day, he sees a girl stepping out of the car in a cinematic way and falls for her. Tries some of the methods to impress her, so he goes to her college along with his friends and portrays himself as a protector of students from ragging groups but fails to impress her. Then he starts to build a relationship with akshara'sgrand mother and that works. Akshara also falls for him and along with her sister, 4 of them goes to their sister's wedding in town. A problem occurred and akshara's father asks for nandu's help and in return, with a twist as a surprise, nandu kills akshara's father and as the police tries to catch him, he gun points akshara's head and runs away with her. After reaching a private area, with the trust she has for him, ask why he killed her father. That's when nandu explains the story behind his actions and what his flashback tells about his current situation will be intense drama you have to watch.
Technical Asset:
Great Storyline, the building of the plot was soo very realistic and it has got many crickets appreciations.
Music! My god music is the ultimate thing in the movie, it's very joyful, fun and mood for all time. Thaman has done a good job towards this.
Editing is on point! The details they try to maintain in each bit is eye satisfactory.
Visuals are a very crazy thing!
Artist Performance:
NTR! The star of the show, he is energetic and lived the movie and lifted it high.
Samantha is a cutie with an abundance of talent.
Sruthi Hasan is gorgeous in her rol! A sweet and short character.
Ravi shanker nailed it!
Watch RamayaVastavaya movie online today to enjoy the action drama.